The end of Chapter 4 of the Acts of the Apostles paints a picture of the first Christians as a perfect society. Chapter 5, however begins with the story of a couple who tried to perpetrate a fraud on the community, and Chapter 6 describes quarrels over the distribution of the donations brought to the apostles.
And in the Gospel, we find Thomas refusing to trust the other apostles.
This is not so surprising. Even today there are strong differences of opinions, and sometimes conflicts, among Christians. These have led to tragic divisions.
We are divided among ourselves because we are divided within ourselves. In other words, all of us are—and each of us is—always in need of conversion and reconciliation. None of us will ever be able to say, Now I'm perfect. But help is always available.
The Christian community in Acts received the grace it needed to overcome situations dangerous to their unity. Thomas received from Jesus himself the help he needed in his moment of crisis.
The first major divisions in the Church had begun in the fourth century, over matters of doctrine. Was Jesus really God? What does the Church believe about the Holy Spirit? The Nicene Creed goes back to those times.
Fast-forward to 1846. The grace of La Salette was given to the Church in response to a new danger, worse even than doctrinal differences. People had stopped caring about such things. They had become indifferent to doctrine, to the commandments, and to the practice of their faith. Either they had rejected these things outright, or they had simply drifted away from them.
Mary was rightly concerned about the impact of all this on her people. They could not afford to sever their relationship with her Son, their Savior.
At Mass, before the sign of peace, we pray, "Look not on our sins but on the faith of your Church."
Our
sins and the faith of
your
Church refer to the same group of people. We are sinners, we are Church. These are not mutually exclusive.
Imperfect and weak our faith may be, but it is real and can grow if we will let it. That is the Beautiful Lady's hope—and ours—as she calls us to reconciliation.
(Deuxième dimanche de Pâques: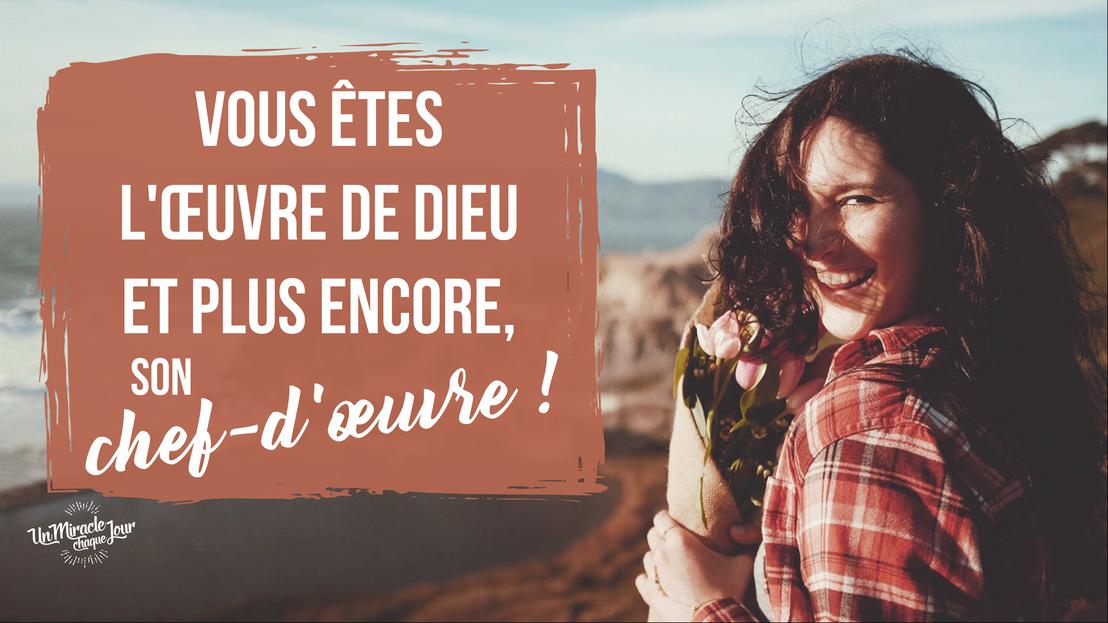 Père
René Butler MS
La fin du chapitre 4 des Actes des Apôtres dresse un portrait des premiers chrétiens comme étant une société parfaite. Le chapitre 5, cependant, commence par l'histoire d'un couple qui tente de perpétrer une fraude sur la communauté, et le chapitre 6 décrit les querelles sur la distribution des dons apportés aux apôtres.
Et dans l'Évangile, nous trouvons Thomas qui refuse de faire confiance aux autres apôtres.
Ce n'est pas si surprenant. Même aujourd'hui, il existe de fortes différences d'opinions, et parfois des conflits, parmi les chrétiens. Ceux-ci conduisent à des divisions tragiques.
Nous sommes divisés entre nous parce que nous sommes divisés en nous-mêmes. En d'autres termes, nous sommes tous - et chacun de nous - toujours dans le besoin de la conversion et de la réconciliation. Aucun d'entre nous ne pourra jamais dire: "Maintenant, je suis parfait." Mais l'aide est toujours disponible.
La communauté chrétienne des Actes a reçu la grâce dont elle avait besoin pour surmonter les situations dangereuses pour son unité. Thomas a reçu de Jésus lui-même l'aide dont il avait besoin dans son moment de crise.
Les premières grandes divisions de l'Église commenc
èrent
au IVe siècle, sur des questions de doctrine. Jésus était-il vraiment Dieu? Que pense l'Église du Saint-Esprit? Le credo de Nicée remonte à ces temps.
Avance rapide en plein 1846. La grâce de La Salette fu donnée à l'Église en réponse à un nouveau danger, plus malin même que les différences doctrinales. Les gens avaient cessé de se soucier de telles choses. Ils étaient devenus indifférents à la doctrine, aux commandements et à la pratique de leur foi. Soit qu'ils avaient carrément rejeté ces choses, soit qu'ils s'étaient simplement éloignés d'elles.
Mary était à juste titre préoccupée par le poids de tout cela sur son peuple. Ils ne pouvaient pas se payer le luxe de rompre leur relation avec son Fils, leur Sauveur.
À la messe, avant le rite du signe de la paix, nous prions: «Ne regarde pas nos péchés mais la foi de ton Église.»
Nos péchés et la foi de ton Église
se réfèrent au même groupe de personnes. Nous sommes des pécheurs, nous sommes une église. Ces deux communautés ne sont pas mutuellement exclusives.
Imparfaite et faible que notre foi puisse être, elle est réelle et peut grandir si nous le lui permettons. C'est l'espoir de la Belle Dame - et la nôtre - comme elle nous appelle à la réconciliation.
Traduction: Paul Dion
El final del capítulo 4 de los Hechos de los Apóstoles retrata una imagen de los primeros cristianos como una sociedad perfecta. El capitulo 5 sin embargo, comienza con el relato de una pareja que intentó perpetrar un fraude dentro de la comunidad, y el capitulo 6 describe las disputas sobre la distribución de la donaciones entregadas a los apóstoles.
Y en el Evangelio, encontramos a Tomas negándose a confiar en los otros apóstoles.
No es mucha sorpresa. Aun hoy hay fuertes diferencias en las opiniones, y a veces hasta conflictos entre los cristianos. Esto ha resultado en
divisiones trágicas.
Estamos divididos entre nosotros porque estamos divididos en nuestro propio interior. En otras palabras, todos nosotros estamos – y cada uno de nosotros está – en constante necesidad de conversión y reconciliación. Ninguno de nosotros será capaz de decir nunca, ahora soy perfecto. Pero la ayuda está siempre disponible.
L
a comunidad Cristiana en Hechos recibió la gracia que necesitaba para superar situaciones peligrosas en contra de la unidad. Tomás recibió del mismo Jesús la ayuda que necesitaba en ese su momento de crisis.
Las primeras grandes divisiones en la Iglesia habían comenzado en el siglo cuarto, sobre temas de doctrina. ¿Era Jesús realmente Dios? ¿Qué es lo que la Iglesia cree a cerca del Espíritu Santo? El Credo Niceno se remonta a aquellos tiempos.
Dando un salto hasta 1846. La Gracia de La Salette fue dada a la Iglesia como respuesta ante un nuevo peligro, mucho peor
que las diferencias doctrinales. A la gente le dejó de importar dichas cosas. Se volvieron indiferentes a la doctrina, a los mandamientos y a la práctica de su fe, ya sea rechazándolo todo directamente o simplemente haciéndose a un lado.
María tenía razón en preocuparse por el impacto que todo esto tendría sobre su pueblo. El pueblo no
podía permitirse cortar la relación con su Hijo, el Salvador.
En la Misa, antes del signo de la paz, rezamos, "No mires nuestros pecados sino la fe de tu Iglesia"
Nuestros
pecados y la fe de
tu
Iglesia se refiere al mismo grupo de gente. Somos pecadores, somos Iglesia. Estas dos cosas no se excluyen la una a la otra.
Por más imperfecta y débil que nuestra fe pueda ser, es real y puede crecer si se lo permitimos. Esa es la esperanza de la Bella Señora – y nuestra también – cuando nos llama a la reconciliación.
Traduccion: Hno Moises Rueda MS